VMware invited me to be a speaker at a customer panel about VMware NSX at VMworld Europe 2017. I am exited to get the opportunity and share my experience together with other customers in deploying and running VMware NSX in modern datacenter environments.
Here the session information and schedule:
"In this session, a number of VMware NSX customers will discuss how NSX has been used in their environments, specifically focusing on how their organisation has benefited from security, automation, and application continuity-related projects."
Customer Panel on VMware NSX [NET3081PE]
Schedule
Tuesday, Sep 12, 2:00 p.m. – 3:00 p.m. | 41

Update:
Very interesting and successful panel discussion with other customers and VMworld attendees.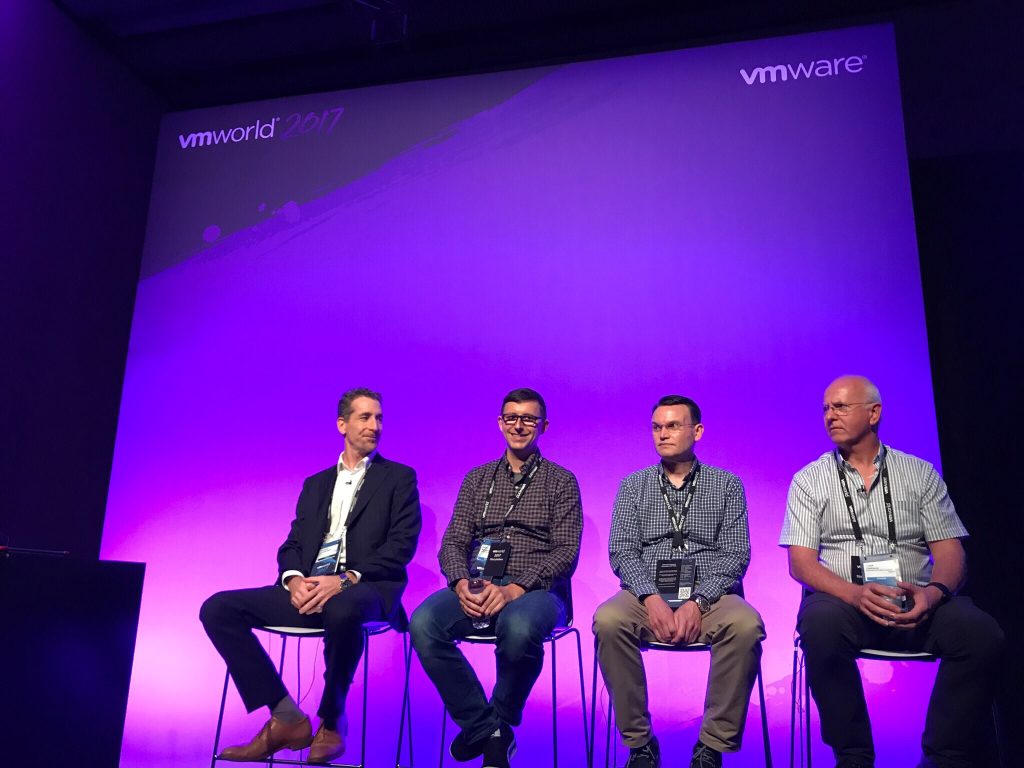 Here the recorded audio of the customer panel: