Network cabling in a data centre should not look like in the following picture 😉 there you have no structure and makes it difficult for someone else to look through how every server is connected.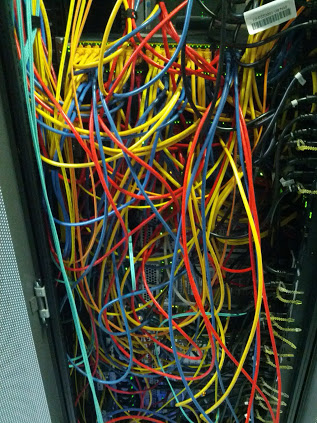 To make your life and work easier you just need to think before about what colors you use and then create an cabling standard what you always follow. Basically I choose three colors: blue, red and yellow. Yellow is management traffic, blue and red are main network connections (ports on the server must be teamed to have a redundant connectivity).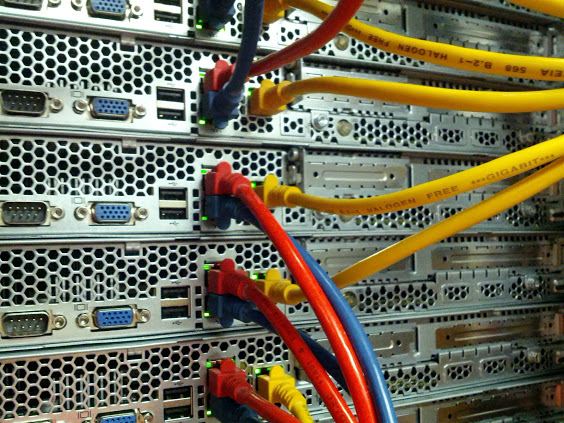 Here you clearly see that every server has an redundant connection to one of the switches in the rack. The blue cables are always connected to the top switch in the rack and the red to the second switch.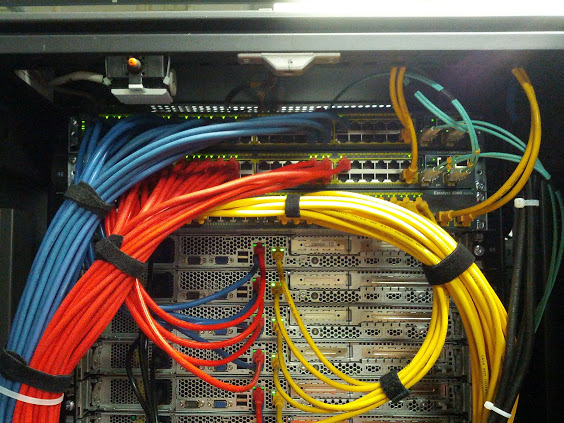 Here how the complete rack looks like, always look to keep it organised and follow your cabling standard.