Over the last month I was busy working on an data centre redesign for my company which I finished this weekend in one of the three data centre's.
The old network design was very outdated and bad choice of network equipment; Cisco Catalyst 6500 core switch for a small data centre environment with 8 racks is total overkill, two firewall clusters Juniper ISG2000 and Cisco ASA 5550 which were badly integrated and the configuration was a mess.
For the new network I followed a more converged idea to use a small and compact network to be as flexible as possible but also downsize the overall footprint and remove complexity. We adopted parts of DevOps "I like to call it NetOps" and used Ansible to automate the configuration deployment, the whole network stack is deployed within 90 seconds.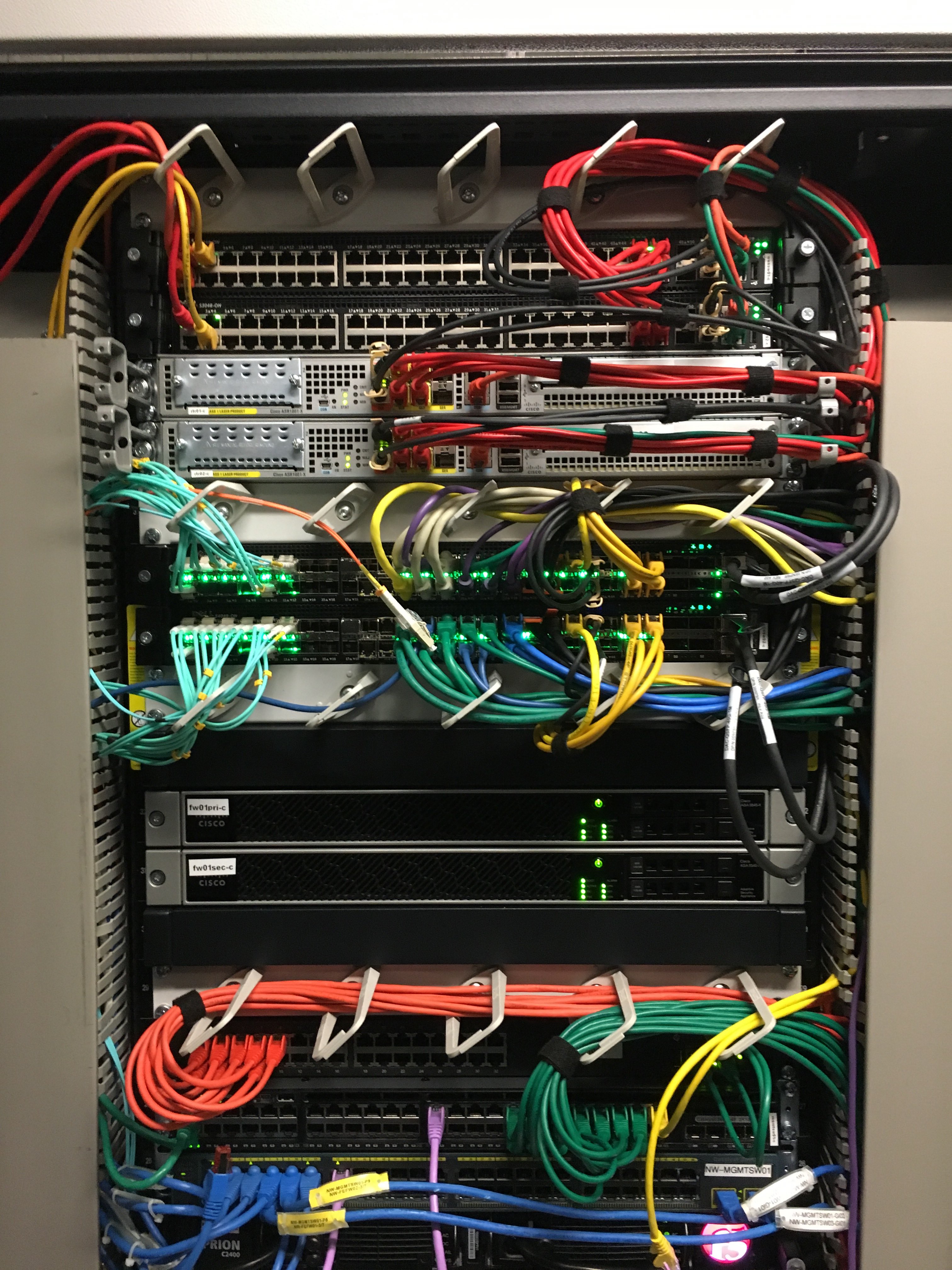 Used equipment:
Top two switches were Dell S3048-ON running Cumulus Networks OS and used for internet- and leased-lines
Under the two Dell WAN switches are two Cisco ASR 1001-X router for internet and wide area network (OSPF) routing.
Under the Cisco router, two Dell S4048-ON core switches running Cumulus Network OS and connected existing HP Blade Center's and HP DL servers. The new Tintri storage for the VMware vSphere clusters was also connected directly to the core switches.
Under the Dell core switches are two Cisco ASA 5545-X in multi-context mode running Production, Corporate and S2S VPN firewalls.
On the bottom of the network stack were existing serial console server and Cisco Catalyst switch for management network.
Now I will start with the deployment of VMware NSX SDN (Software defined Network) in this data centre. Ones VMware NSX is finished and handed over to the Systems Engineers I will do the same exercise for the 2nd data centre in the UK.
About Cumulus Linux and VMware NSX SDN I will publish some more information and my experience in the coming month.